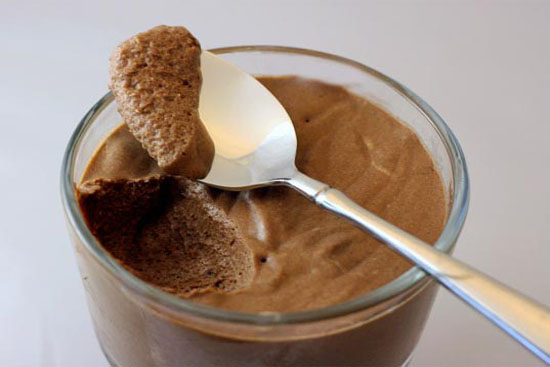 10

12 minutes
Ingredients
16 ounces semi sweet chocolate
4 ounces sugar
1/2 cup water
7 egg yolks
1/4 cup Cognac
2 cups heavy cream
Preparation
Melt semi sweet chocolate over a double boiler.
Combine sugar and water. Boil to 240 degrees.
Beat egg yolks until creamy.
Pour hot syrup over yolks while beating continuously at medium speed until cool. Add cognac. Mix.
Whip cream until stiff. Fold cream into egg mixture. Add chocolate and fold thoroughly.
Note:
This recipe is solely designed as a filling in the chocolate mousse cake. The chocolate mousse is a different recipe.