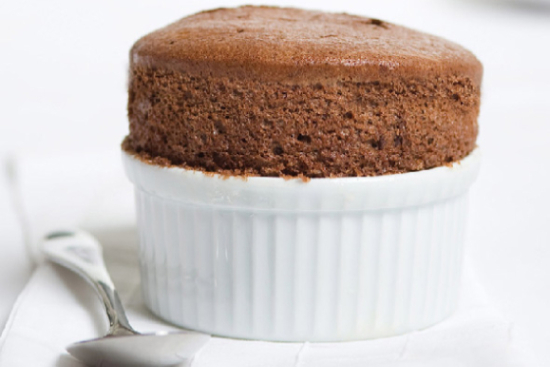 4

45 minutes
Ingredients
1 teaspoon instant espresso
1 teaspoon hot water
6 ounces semi sweet chocolate
1/4 cup heavy cream
3 egg yolks
1 teaspoon flour
6 egg whites
1/4 teaspoon cream of tartar
2 teaspoons sugar
1 cup whipped cream
Preparation
Preheat oven to 325 degrees.
Butter and flour a 5 cup soufflé mold. Chill until ready to use. Combine espresso with hot water, stir until dissolved. Melt chocolate in on top of double boiler. Stir in the cream and coffee.
Beat egg yolks and flour. Stir this into the chocolate. Beat egg whites with cream of tartar to a soft peak.
Gradually add the sugar, and beat egg whites to a stiff peak. Stir a 1/4 of the whites into chocolate mixture, then fold chocolate mixture into remaining egg whites, a little at a time.
Pour mixture into the prepared mold. Bake for 35 45 minutes. Serve hot with whipped cream .