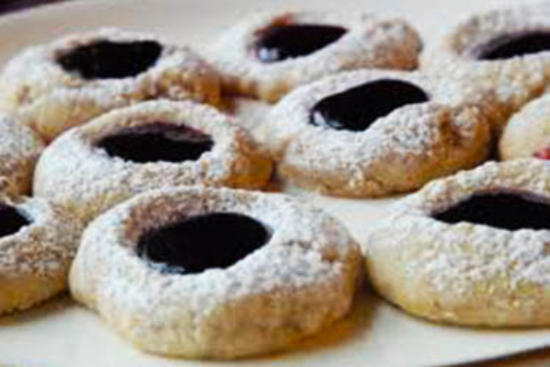 6

15 minutes
Ingredients
1/2 cup soft butter
1/4 cup sugar
1 egg yolk
2 teaspoons lemon juice
1 cup flour
1/3 cup raspberry jam
Preparation
Preheat oven to 350 degrees.
Cream butter and sugar. Add egg yolk and lemon juice. Beat. Mix in flour to form a ball.
Shape dough into small balls. Arrange on baking sheet. Using a teaspoon, make a small crater in each ball.
Bake for 12 to 15 minutes .Cool cookies on rack.
Fill holes with jam.
**An alternate method is to dip cookie dough balls into egg white and ground nut before baking.