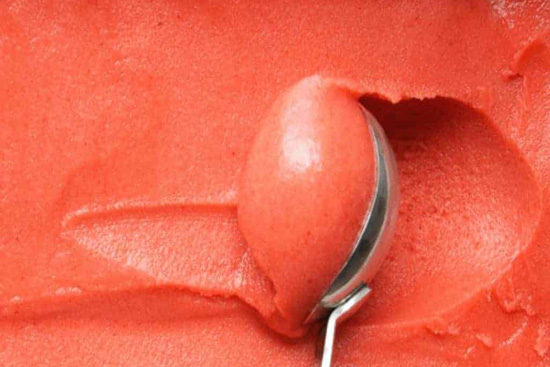 8

5 minutes
Ingredients
2 pints strawberries, cleaned and hulled
2 1/4 cups fresh orange juice
1 teaspoon unflavored gelatin powder
3/4 cup sugar


Preparation
Puree 1/2 of the strawberries. Strain. Combine with orange juice. In a small bowl, mix gelatin with 2 tablespoons orange-strawberry juice. Stir to dissolve, and let soften for 5 minutes. Warm gelatin over low heat. Stir into orange-strawberry juice. Add sugar, and stir to dissolve.
Freeze in ice cream maker.
Slice remaining strawberries. Sprinkle with sugar if needed. Scoop sherbet into bowls. Top with strawberries.