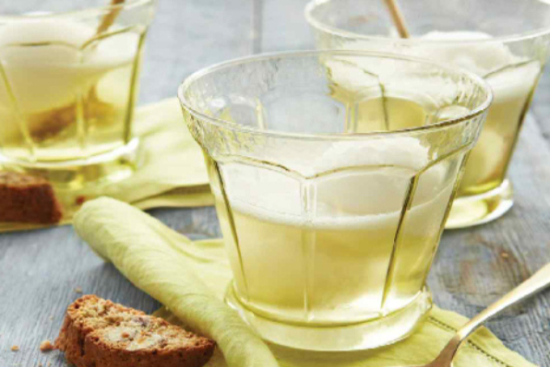 8

0 minutes
Ingredients
3 pints lemon sorbet
1 750-ml bottle chilled Prosecco or other dry white sparkling wine
1 1/2 cups chilled vodka
Preparation
Place 1 pint sorbet, 1 cup chilled Proseco and 1/2 cup chilled vodka in blender and blend until smooth. Pour into large pitcher.
Repeat 2 more times with remaining sorbet, Proseco, and vodka; pour into same pitcher.
Place in freezer up to 3 hours. Whisk mixture to blend and, if necessary, let soften at room temperature 15 minutes. Pour into wine glasses or Champagne flutes.
To serve this as a dessert drink , serve with fresh berries and biscotti.