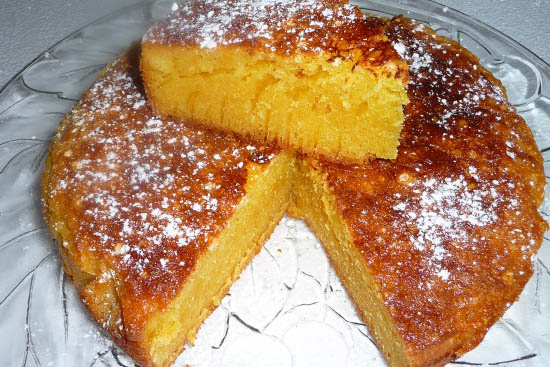 8

40 minutes
Ingredients
6 ounces butter
6 ounces sugar
3 eggs
6 ounces all purpose flour
1 teaspoon baking powder
3 ounces concentrated orange juice
3 ounces water

ICING:

6 ounces icing sugar
3 ounces concentrated orange juice
3 ounces water
Preparation
Preheat oven to 350 degrees.
Butter and flour a 9-inch mold. Cream butter and sugar.
Whisk in the eggs one by one. While beating the cake batter, gradually add the flour mixed with the baking powder, alternating with the orange juice and water.
Bake for 35 to 40 minutes. Unmold on platter.

ICING:

Mix all ingredients in a saucepan.
Boil, and pour over hot cake.