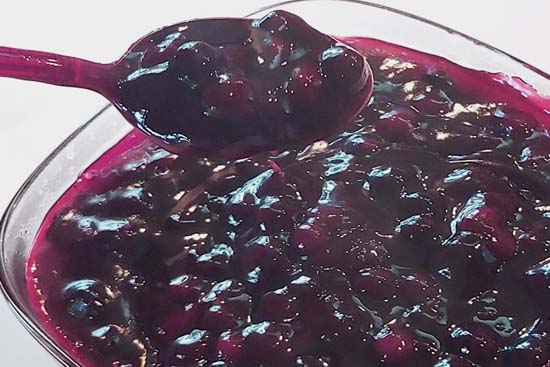 8

35 minutes
Ingredients
4 cups blueberries
1 cup sugar
1/3 cup cornstarch
1/4 cup lemon juice
Preparation
Mix blueberries, sugar and lemon juice in a heavy saucepan.
Bring to boil, stirring frequently. Mix cornstarch with enough water to make a paste. Pour into the berry mixture, stirring constantly until thick. Cool.
The mixture can be cooled and stored orpPour into unbaked pie shell and bake at 400 degrees for about 35 minutes or until crust is golden.